Pierro - A Versatile Stallion!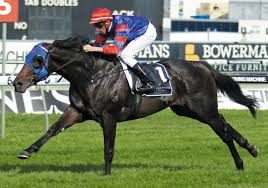 A Versatile Stallion
Pierro was a young successful juvenile.  At two and three he was a top tier sprinter, winning races between 1000 and 1500 meters, including the Breeders, Todman and Golden Slipper.
He was also extremely competitive in his limited middle-distance attempts, coming 2nd in a Doncaster and 3rd in a Cox Plate.  His pedigree suggested this middle-distance alignment.
As a sire he is showing this versatility, producing both middle-distance and sprint progeny.  Arguably the best of his stakes winners have gotten over ground.  Levendi and Pino have won up to 2400m and 2500m respectively.  Action also won over ground, taking out a WA Group 2 race over 2400m.
His sprint progeny is not to be outshone.  He has produced successful sprinters in Tulip and Pierata, with Pierata expected to feature heavily this spring.
Pierro is a serious option for both sprinting and middle-distance breeding lines.